---------------------------------------------------------------------------------------------------------------------------------------------------------------------------


Friday 6th - Sunday 8th April Weekend away Weymouth - Jayne

We are planning a walking trip to Weymouth for the 6th-8th April. We will be staying at at place in Weymouth called Bunkhouse Plus so have booked out the whole place.

See their website if you wish:

http://www.bunkhouseplus.co.uk/

The vague plan for the weekend is to travel down on the Friday and meet at the Bunkhouse for a few drinks and maybe a wander around town. (Make own meal arrangements for Friday dinner).

We will do a decent length walk on the Saturday walking along the Jurassic coast. I am then thinking we'll go for a nice meal out on Saturday night. Possibly followed by a few more drinks.
Sunday morning will be a walk local to Weymouth. Possibly around Portland. Then thinking a Sunday roast before heading home. Alternatively if people want we could look at an alternative longer walk.

The cost will be around £70 each plus food but this does depend on final numbers.

If you are interested in coming on this weekend please either contact me directly or use the email on our contacts page.

To secure your place I'm asking for a deposit of £20 by the end of February.

Thanks
Jayne


---------------------------------------------------------------------------------------------------------------------------------------------------------------------------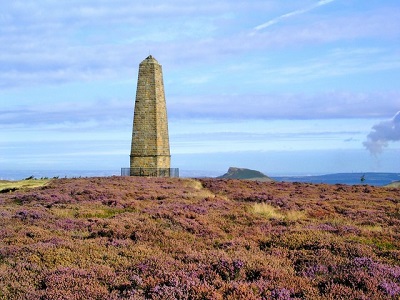 Friday 25th - Monday 28th May Bank Holiday Weekend Away North Yorkshire Moors -Dave

I am planning a walking weekend away for the Bank Holiday at the end of May (25th – 27th). The trip will be walking in the Teesside area of the North York Moors National Park.
The plan (which I am sure will evolve!) will be to travel up on the Friday evening and have a bite to eat at the hotel and probably a few drinks.
We will do a decent length walk on the Saturday taking in some Cook country, where Captain Cook went to school (Great Ayton) and continuing along sections of the Cleveland way passing Captain Cook's Monument, the highest point being Roseberry Topping which has stunning views.
Saturday night will be a nice meal somewhere, possibly in the nice local village of Yarm.
There are a few options for the walk on the Sunday, I would like to do a route from Chop Gate taking in some of the best sections of the Cleveland Way past a well known local crag formation called the Wainstones and very impressive views if we have a nice day. There are also some shorter walks from Lordstones if we have some inclement weather.
Sunday meal has yet to be decided but fish and chips at the Seaside (Saltburn, complete with Victorian funicular) is always an option!
If people would like to do only two nights I think the hotel will be flexible on this.
We will be staying at the Bluebell Hotel in Acklam (links below)
https://www.greatukpubs.co.uk/bluebellhotel-middlesbrough
The cost will be around £86 each for 3 nights including breakfast. I have made a provisional booking initially for a number of twin and double rooms which will go on a first come first served basis but at the moment availability for extra rooms is good.
Please contact me directly or reply to this email if you are interested.
If you are interested I will be asking for a £20 deposit by the end of March to confirm your place.
Cheers
Dave
---------------------------------------------------------------------------------------------------------------------------------------------------------------------------